Today is a good day, thanks to all my bloggedy friends who check in and show me love.
A few weeks ago my sister and I did the Savor Seattle Food Tour, it's a two hour walking tour of Pike Place Market, and we tried about 16 different tastes of the market. If you ever get to Seattle, it's totally worth your time and money. Not only do you get to taste yummy foods, but you get to learn market history, it's something that unless you take the time to smell the roses you'd miss.
Here's some pix from the day…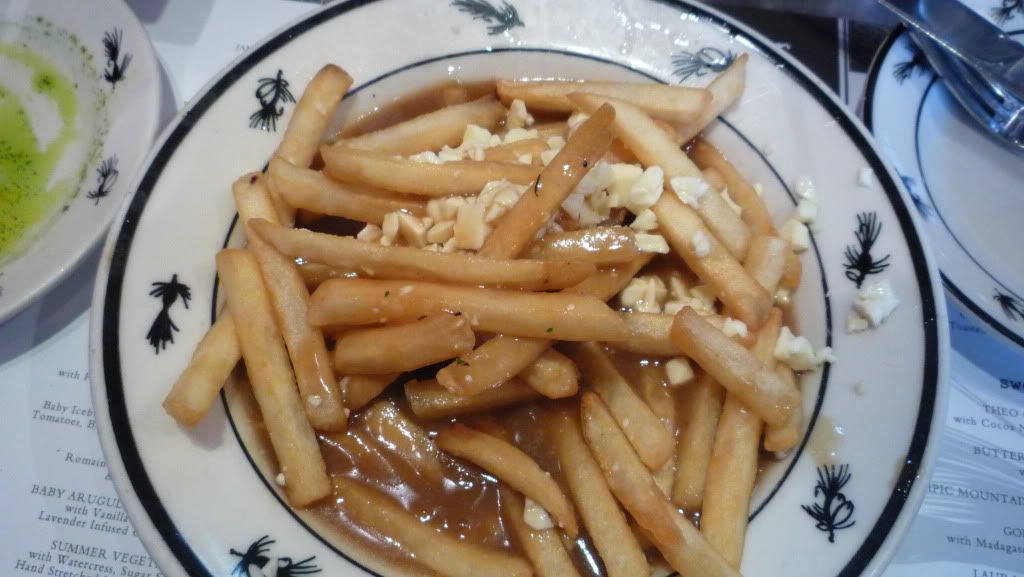 I'm no longer a poutine virgin, this was one of the most amazing things I have put in my mouth. The cheese curds were fresh from Beecher's Cheese in the market, home of Oprah's favorite Mac n Cheese. The gravy wasn't greezy, and I think it was turkey, or maybe pork, either way. I'm in love. Thank you Steelhead Diner for the amazing poutine experience!! (this wasn't part of the tour)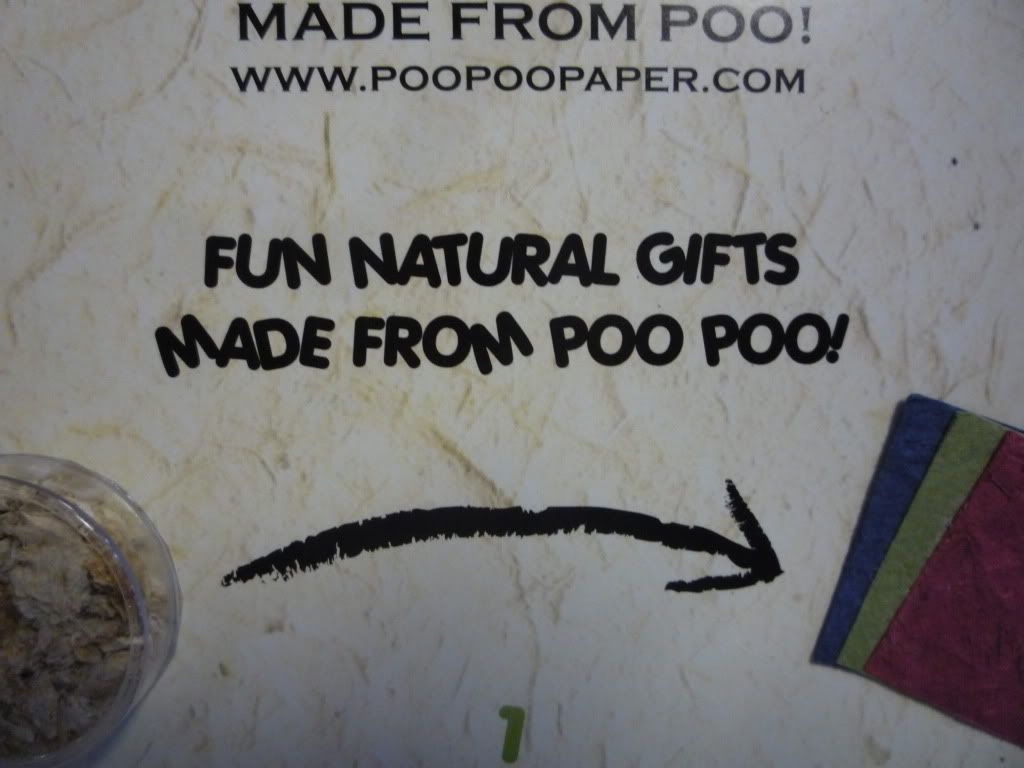 We didn't eat this, but I thought it was funny
This is the market Gum Wall, yes, it's all gum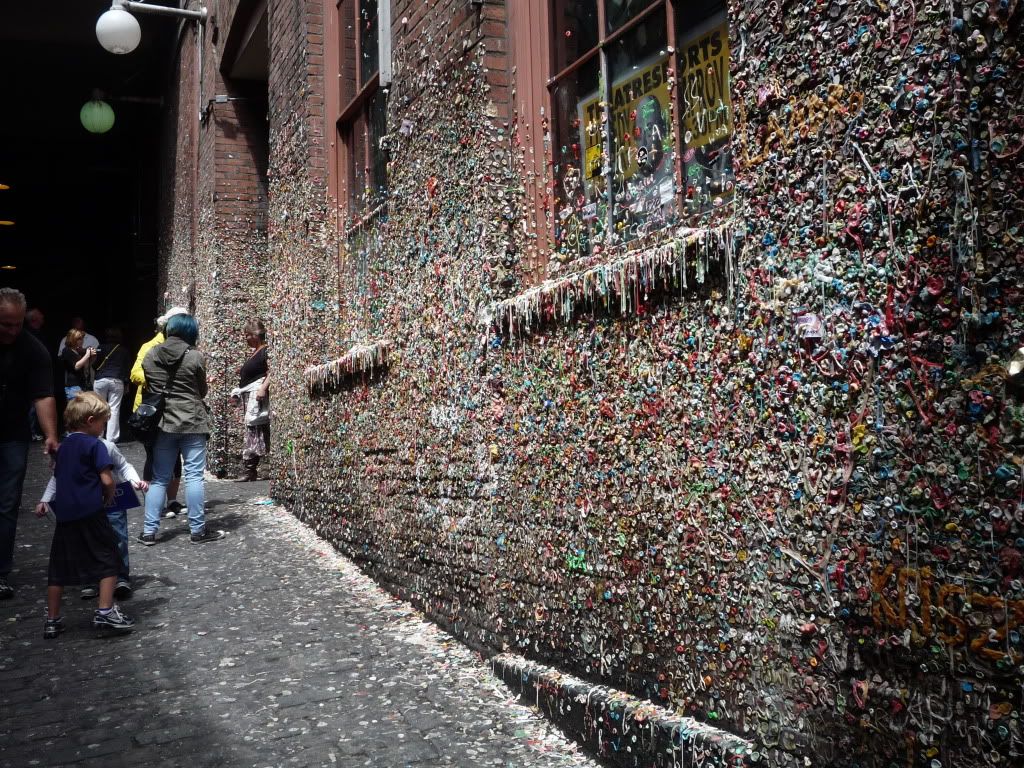 More Gum Wall

We saw this cool cat, he was workin' it.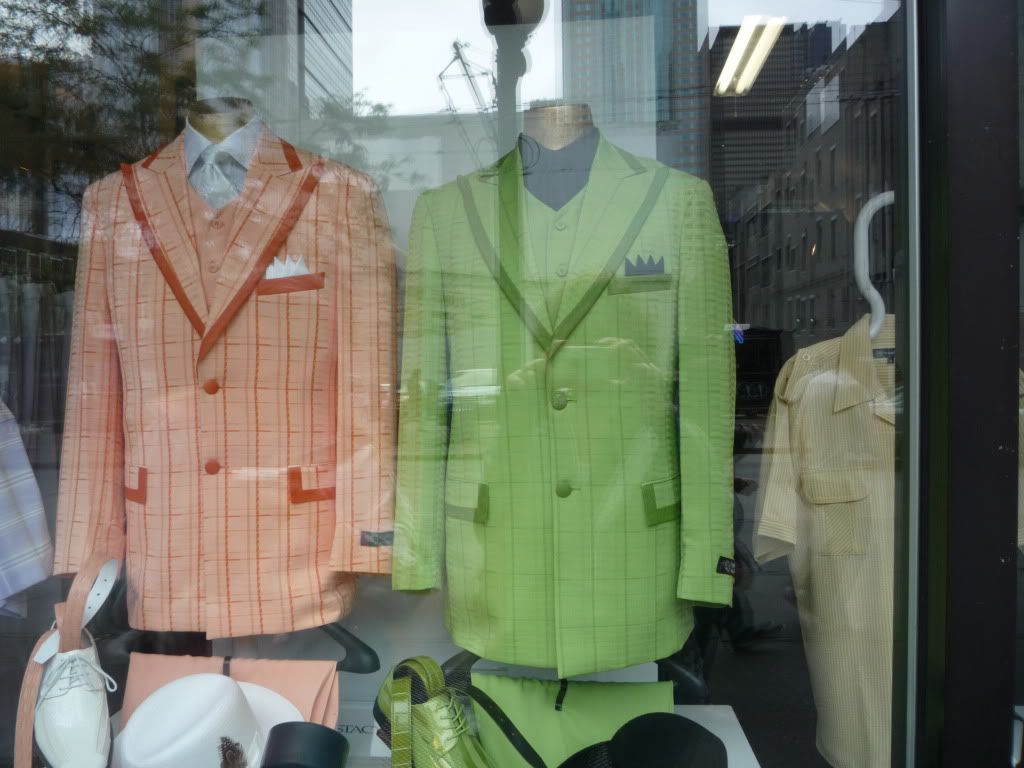 I'm pretty sure he shops here…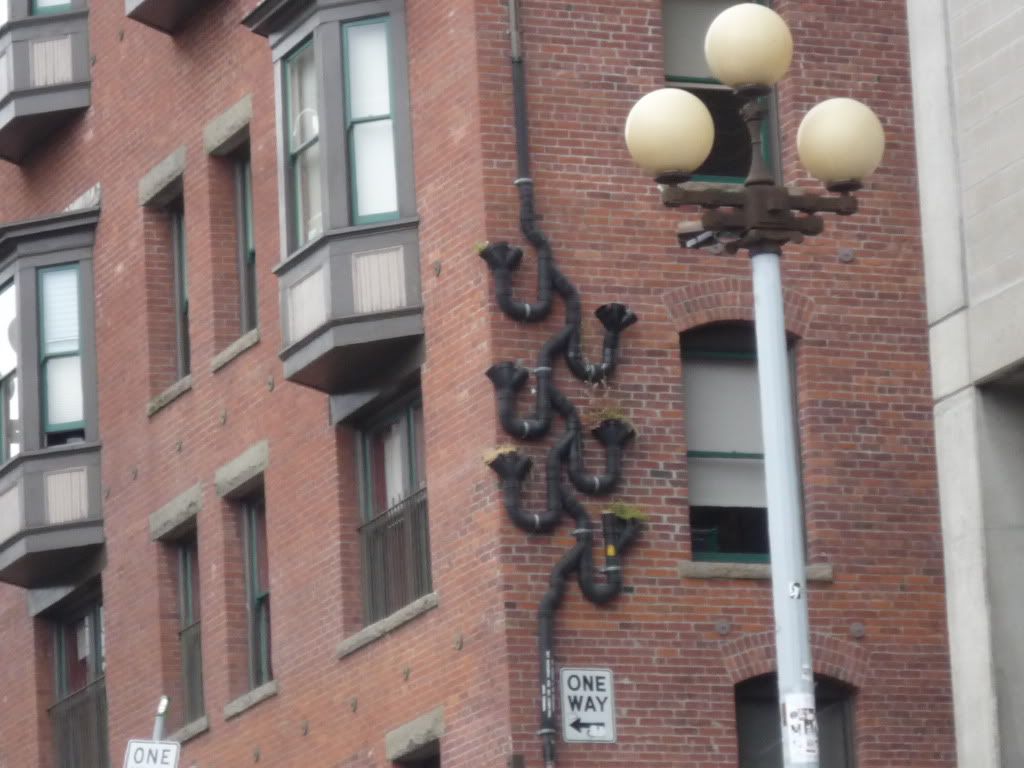 Cool Downspouts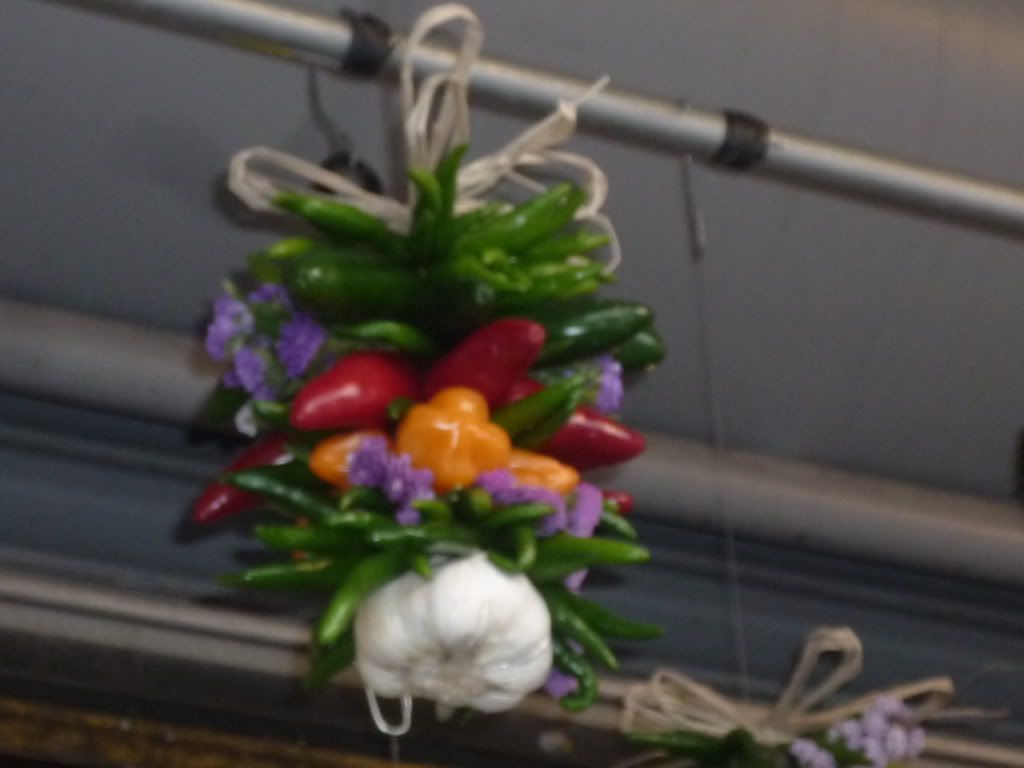 Cute Dried Pepper Hangy Thingys
Our cute little tour guide, I wish he lived closer so he could be my gay boyfriend.