The other night while we were getting things together to go camping, I heard the strangest noise. I looked up and we had a little bird in our skylight. I hollered for Steve, all he could say is "oh my God it's shitting everywhere, get me the ladder and my gloves, where's the broom!! If that thing shits on me I'm going to kill it!!!"
This is Steve attempting to shoo it out with a broom
Yes, you're right, I need to clean the outside of my skylights.
But my camera has crap on the lens inside that I can't get out too, so it's not all window.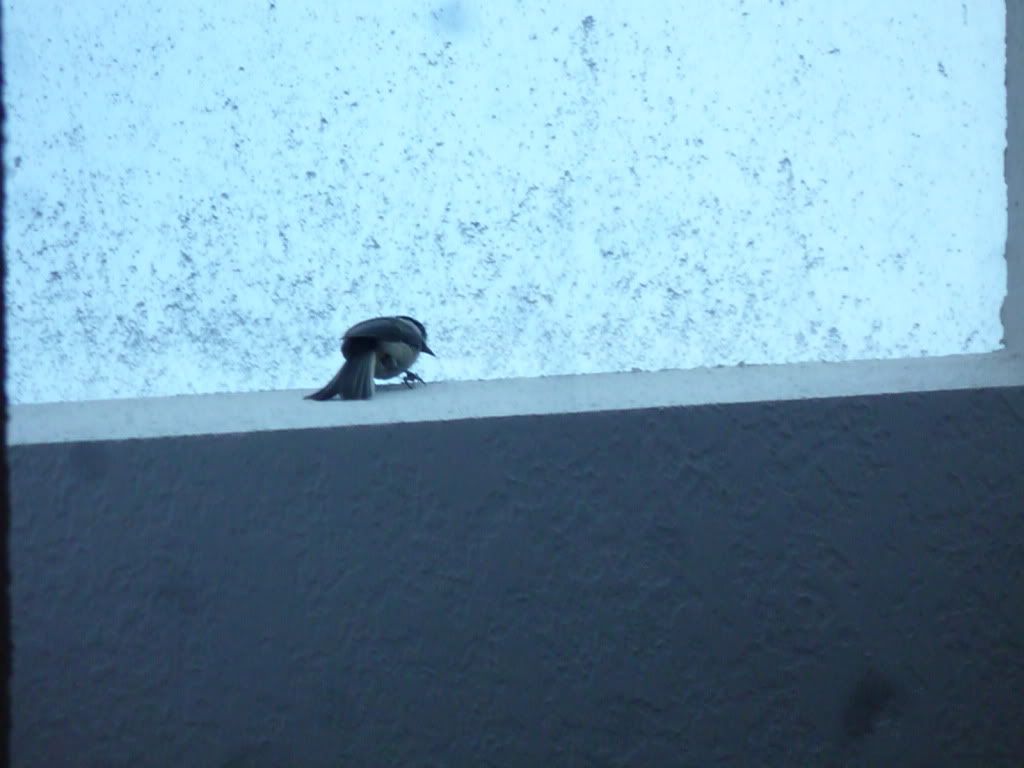 I ran and got his gloves while he got the ladder, but I got him two rights. I don't know why he thought he could just grab the little fella. I went and got a dark towel, and cornered him at the bottom of the skylight, gently pressed the towel against him and started rolling it up. It only took a second to secure his little bird body in the towel, I took him outside, unrolled the towel and he flew off.
I said "I feel bad for the little guy, he was so scared"
Steve said "don't feel bad for him, he got an experience that most birds don't get, he got to come in the house…. now get up there and clean all that shit off the walls"

It's definitely love :)